As a manufacturer and service provider, our goal is to see your business reach its maximum potential of profitability. We work closely with you, our valued customers, to ensure that we bring out the best in your products.


Product Design Development



Stress Analysis / Simulation

Manufacturing Engineering / Planning
Tool Design and CNC Programming

Technical Writing / Illustration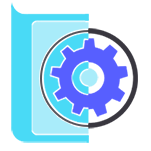 FOMPAC is equipped with an engineering center to provide technical support to customer's design needs. The center is staffed with a team of professional design engineers and graphic designers using the latest in design technology that ensures availabilty of technical designs and prototypes in a minimum number of days.